In addition to all website products being available for pick up locally; some products are only available for pick up from our facility due to the size, weight or bulk.

We have the most extensive availability of bulk organic soil amendments in the Region!
We have information on our Organic Soil Amendment page on the following: what is a healthy soil; Soil Amendment Use Chart (which amendment for which condition); and a pH Chart (pH levels needed for vegetables, herbs and fruits).
BULK WORM CAST
Worm cast is one of the BEST ORGANIC soil amendments (plant fertilizers) available! It's a fresh, earthy scent and is all-natural making it safe for all plants; it will not burn even the most delicate ones. Nutrient-rich worm cast will improve
¤ yields of your flowering plants
¤ yields in your vegetable gardens
¤ your plant's root structure and water retention
¤ a plant's natural resistance to disease
It helps to restore the natural balance of soil by adding beneficial micro-organisms to the soil to increase the helpful bacteria and fungal activity. These naturally occurring micro-organisms are nature's way of breaking down the soil's compost releasing nutrients in a form that is more easily absorbed by the plants.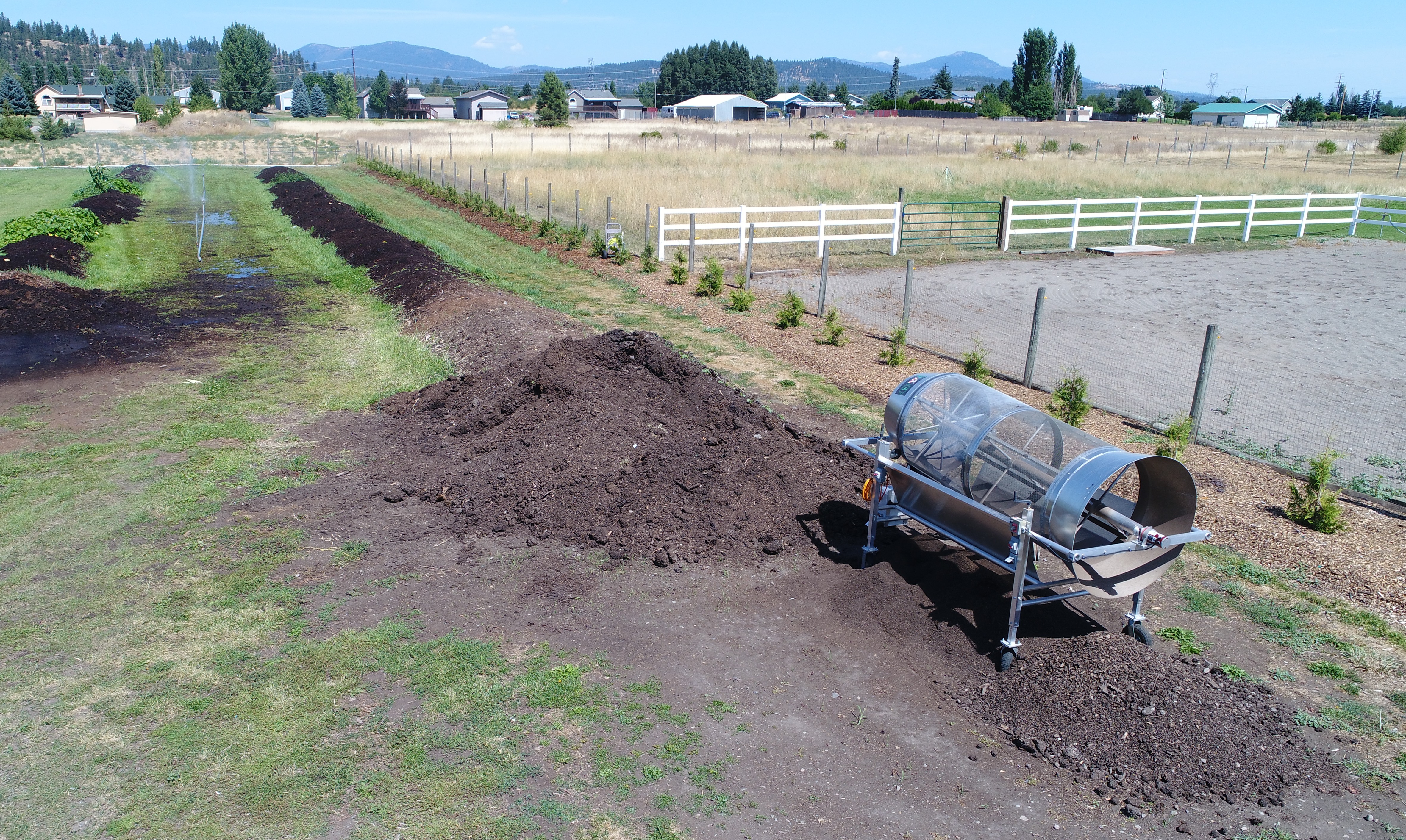 Our worm cast comes straight from the worm incubators (worm beds) or wind rows and contains some non-processed debris or debris that hasn't been broken down completely. This is excellent for potted plants, flower and vegetable gardens, and landscaping.
Bulk cast is available at the store in the following quantities: Bring-Your-Own-Bucket (1 - 5 gallons), Bucket (our 5 gallon bucket), 1/2 yard, 1-yard, and so on. Please call for pricing.
We sell 5lb bags of cast (SoilBoost) that has been screened to remove any remaining non-processed debris (debris that hasn't been broken down completely) creating a more concentrated cast. This is preferred for worm teas along with being excellent for potted plants, flower and vegetable gardens, and landscaping.
A larger project yet? Delivery Service includes bulk product orders and palliated 1-yard (or larger) totes. We have the ability to ship commercially, or to deliver within our Region. Please call 509-928-3995 for further information and a quote. Let us help you get the bulk and/or custom products you need in a timely manner.
BULK PRODUCTS
Commercial Growers please call 509-981-4323 for assistance.
Our Bulk Products are offered locally from either our bulk soil pens or from store shelves.
We carry the most extensive offering of Down-To-Earth Organic Soil Amendments in the Region! (25- and 50-lb bags)
Here's a list of some of the more popular products we offer (please call 509-928-3995 for pricing):
Bulk Soil Pens Bulk Bagged
DTE Pro Organic Mix Alfalfa Meal All Purpose Mix
Forest Brown Compost (Certified Organic) Azomite: Granulated, SR Powder, Micronized
MWG Alpaca Manure Bat Guano BioChar Pro
Pumice Blood Meal Bone Meal
Royal Classic Green Compost (Certified Organic) Cascade Minerals Cottonseed Meal
Sand Coco Coir (several varieties)
Worm Cast Crab Meal Diatomaceous Earth
Dolomite Lime Feather Meal
Fish Bone Meal Fish Meal
Fish Emulsion Granular Humic Acid
Green Sand Granite Dust
2 Yard Totes Gypsum Kelp Meal
DaKine 420 Coco Coir: Langbeinite Magnesium Sulfate
Lite Neem Seed Meal Oyster Shell
Organic Blend Peat Moss Perlite
Pure Rock Phosphate/Calphos
Seabird Guano Shrimp Meal
Soybean Meal
Specialty Blends
Acid Mix Bio-Fish Bio-Live Bio-Turf
Citrus Mix Fruit Tree Mix Organic Seedling Mix Rose & Flower Mix
Seed Starter Mix Tree & Shrub Mix Vegan Mix Vegetable Garden Mix
Please give us a call at 509-928-3995 (or contact us) if what you're looking for is not listed, there's a chance it's in the store or we can order it in for you. Commercial Growers please contact us at 509-981-4323.